Master Trainer 3
Nov 14 2023
Master Trainer is NOT an accredited Master's Degree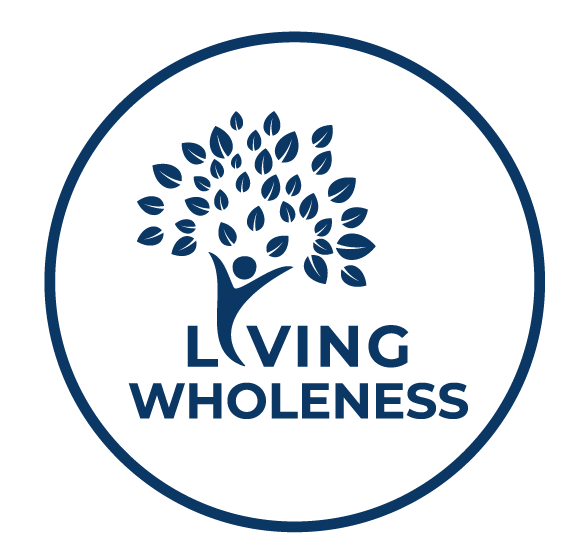 We want to continue to offer high quality training and support in using the CWF as you apply it to your ministry.
Eligible participants for both versions of Master Trainer are PACT cohort 1,2 and 3 graduates, and people with at least 3 years active involvement with the LW community as whether as pastors, counsellors, mentors, coaches, supervisors and so on.
Master Trainer is the key way to maintain involvement with the Living Wholeness Community once you have completed a PACT, Graduate Certificate, or similar course. We have reworked a number of the parameters, increased the clarity on what is required, reduced the price, and present this below. We want to offer a final opportunity to join the next cohort which will commence Feb 2024.
Eligible participants for both versions of Master Trainer are PACT cohort 1,2 and 3 graduates, and people with at least 3 years active involvement with the LW community as whether as pastors, counsellors, mentors, coaches, supervisors and so on.
Master Trainer Cohort 3 Year 1 will now have two streams.
First Stream LW Trainer Accreditation (Training of Trainers = TOT)
We are wanting to begin an accreditation system for LW trainers and phase this in from 2024.
LW Accredited Trainers will be listed on the LW website. They will be people who have
Completed a PACT
Training people in the following LW course/s

Small Groups
TEE Pastoral Care Course
Lay Counsellor Level 1 and 2
Grad Certificate Mental Health and Pastoral Care
M. Div Pastoral Care subject
Other Training as submitted to LW team.
Are up to date with professional development credits within the LW system
The TOT course will take 12 hours over a year, within 2 semesters of 4 months each. It will comprise 6 hrs class teaching over semester 1 and 6 hrs practical skills demonstration, class interaction, group learning, and during semester 2.
Teachers will be from this group of Gill Vriend, Steffi Gerber, Claire Wadsworth, John Warlow, Carolyn Russell, Susanne and David Nikles. Other senior level Master Trainer students may join as well as co trainers, group leaders and so on.
The cost of attending this TOT training alone will be USD$120. Apply for limited scholarships if needed. The TOT cost is contained within the Master Trainer Full Program cost of USD$200 per year.
A similar system will be introduced for LW Supervision which will be the major component of year 2 of Master Trainer. Master Trainer Year 1 Stream 1 students will be welcome to exit Master Trainer program after 1 year, unless of course you want to attend year 2 Supervisor Training and then exit.
Second Stream: Master Trainer Full Program
Eligible participants are PACT cohort 1,2 and 3 graduates, and people with at least 3 years active involvement with the LW community as whether as pastors, counsellors, mentors, coaches, supervisors and so on.
The Master Trainer program is not arduous. It is as much a community as a training. It seeks to support and empower those who have found CWF helpful and want to continue growing personally and professionally in this paradigm. It is ideal for those who are keen to grow as they share and train others in the CWF.
Master Trainer is especially for both pastoral and professional counsellors, as well as mentors, chaplains, mental health workers and so on. You will be allocated to compatible supervision groups based on which level you work at.
Don't be put of by the 4 year number. It goes fast! Participation essentially gives you ongoing access to all the major LW community events, training, supervision, communications, LW curriculum material (if you train others), and our support of your professional development. We especially want to facilitate the ongoing community connections and growth that PACT 3 achieved, also welcoming some who were not in this PACT cohort.
This course is designed to be an advanced
apprentice-style
learning experience for individuals
desiring to
learn live and give
the CWF in their
own particular
contexts.
In 2024, Dr Carolyn Russell is preparing to teach Living Wholeness Systems Approach/Gottmann Unit (a MFT extension). Master Trainer students are eligible for a USD$50 fee reduction on the LWSA/Gottmann fees.
Semesters are 1: Feb-May and 2: Aug-Nov.
The LWSA/Gottman training will be May-June 2024 but the TOT subject mentioned above will continue within semester 2.
Master Trainer Scholarships remain available. Registration date is extended to Nov 30, 2023. The course will begin Feb 2024.
Master Trainer Full Program
Course Components Remain As:
1. Supervision
Group Supervision is the expected standard comprising a mix of
Traditional Counselling case discussion Greater emphasis year 1 and 2.
Supervision of Supervision Greater emphasis year 3 and 4.
Content & Integration Discussion including especially integration of current learning and experiences with the CWF.
Personal connections and relationship within these groups is highly valued.
Annual 8 sessions x 2 hrs each
Participants should find a 1:1 or peer supervisor to supplement this supervision.
2. Training
Crucial to the Master Trainer course is the core value of training trainers. Receiving and giving; and learning and teaching; are seen as very important parallels.
The TOT course outlined above on page 1 is the central component of year 1 Master Trainer.
Webinars twice a semester will supplement this training.
It is important to mark a space for us to join together as a community and discuss topics, discoveries, cross pollinating thinking and collectively advance as a community. It is our intention to make these webinars a regular event. Dates are outlined below.
Hot topics and updates, topics generally as suggested by students.
2 per semester so generally March and May, and September and November
Range of speakers including senior master trainer students welcomed
Some elements of community building in each session
Students will be offered opportunities to assist at regional or national training as these arise.
These apprentice style training opportunities usually are self-funded by the student.
3. SAP Groups
All participants have expressed a desire to grow in their own personal and professional transformational journeys. As such students are encouraged to continue to meet in SAP groups of 2-3 people, face to face ideally otherwise online. Transformational Space can be helpful for this journey.
4. Electives & Product Development
Over time we are steadily developing more specific Elective Units of training, and LW Courses. This requires a committed team to develop the product, pilot it in training others, revise and finalise it, and make it available for others to also teach.
Minimum Requirements
The following are the minimum requirements to achieve the Master Trainer Certificate. A Logbook similar to the PACT Logbook will be available to record your progress.
Componet
Minimum Required
Hours per year
Supervision
Year 1-2
8 x 2 hrs Group Supervision, Case based with both Formulation (major) and vignette (minor) cases.
Year 2 semester 2 supervision of your supervision as needed.
Discussions of topics, training processes and materials etc as led by student need.
16
Year 3-4
Group Supervision with increasing emphasis on supervision of your supervision
Geared to upskill you as a supervisor. Discussions of topics, training processes and materials etc as led by student need.
16
Webinars
4th Friday of months March May Sept November. Brisbane time 6-8pm
CWF Coaching March 22 John Warlow
Integrated Trialogue May 24 John Warlow and team
Hot topics arising from students Sept 27, Nov 22.
Years 2 3 4 please send in your topics and we will arrange webinars to explore these with lively teaching and discussion sessions. Senior Master Trainer students will be invited to also present webinars on topics of their special interest.
All levels of Master Trainer students will participate in these Webinars, giving opportunity for vertical integration of the Master Trainer community, cohorts 1-3.
8
Training
Year 1
Semester 1 and 2 Train of Trainers Course
(Steffi Gerber Gill Vriend Claire Wadsworth & Carolyn Russell and others)
May-June LWSA + Gottmann Level 1 Course
(Carolyn Russell & John Warlow)
(LWSA = Living Wholeness Systems Approach)
12


18
Year 2
Semester 1 Growing as a Supervisor (Carolyn Russell Reupah Philips & team)
Semester 2 Trauma Revisited (Or similar topic to be confirmed)
12

12
Year 3
Elective 1 and 2 see below
12
Year 4
Elective 3 and 4 see below
12
Training others
Master trainer students are always welcome to join team trainings for Lay Counsellor, PACT, M. Div Pastoral Care subjects, and as arise. A final year Master Trainer student will have taught at least 3 of the following over their time as a Master Trainer student.
· Steps into Living Wholeness
· Run at least one In Step Transformation Small Group
· Taught several Lay Counsellor Training Courses as assistant /lead
· Assisted teaching at least one PACT cohort
· Supervised at least one supervision group for a year
· Masters Level Pastoral Care subject
Other training as developed by themselves
SAP Groups
Continue – all master trainer students encouraged to continue SAP group.
18
Electives
Currently available topics include these possibilities
· Research
· Product Development
· Specialty Interest/s
· Parenting
· Sandtray
If you have a specific interest we will attempt to assist you to find training in that area if we can not offer it ourselves. As more people emerge through the LW community our access to gifted experienced trainers increases.
As needed
Master Trainer Full Program Benefits
Ongoing supervision, personal and professional growth
LW Library card allowing access to LW products, resources, and materials for learning and training
In general, increasingly these courses will be restricted to Master Trainer Students.
Discount on LW materials and resources
Access to support for translation of materials where required.
Access to a dynamic international network of CWF based peers and colleagues.
Access to support to collaboratively develop courses, products and services relevant to local settings.
Access to involvement in LW research processes and findings
LW email address
Entrance Requirements
Graduation Certificate from PACT
Application form completed
Entrance interview
Payment of tuition fees
Individuals who have travelled with LW more than 3 years but have not completed PACT are also eligible to apply
Certification
Graduates from Year 1 Master Trainer TOT course will receive a certificate and accreditation for the 2024-26 cycle and be listed as accredited LW trainers. They will be licensed to train the courses as listed above.
Graduates from Year 2 Supervisor Training Unit will also be certified and accredited as LW certified Supervisors.
People who graduate from the Master Trainer Course receive a valuable certificate from LW & BST and accreditation as a certified LW trainer and Supervisor
Revised Fee Schedule
Senior students receive a reduction as they are also expected to be investing into LW growth. All figures are USD.
| | |
| --- | --- |
| Full Program Master Trainer Year 1 and 2 includes Training Of Trainers | 200 |
| Full Program Master Trainer Year 3 and 4 includes Training Of Trainers | 100 |
| Just Training Of Trainers 2024 | 120 |
| Just Supervisor Training Unit 2025 | 120 |
| Webinars per session if not Master Trainer | 25 |
| Just LWSA/Gottmann Level 1 Course | 150 |
| LWSA/Gottmann Level 1 Course + Master Trainer Year 1 or 2 | 300 |
| LWSA/Gottmann Level 1 Course + Master Trainer Year 3 or 4 | 200 |
| Couple discount on second person | 20% |
| Pay four years up front | 500 |
Other Info
BST Subject: Study Mental Health and Christian Counselling (using CWF)
Our partner organisation Brisbane School of Theology offers a Graduate Certificate Mental Health & Pastoral Care. Commencing Feb 2024 is a 30 hr subject on Mental Health and Christian Counselling. Teachers are Dr. John Warlow & Karen Nivala. You can audit or join the whole course, beautifully integrating deeper Theology and the CWF. Brush up or refer friends and colleagues. It is hybrid so anyone globally can attend.
Cost info please ask Karen.
Please connect w Karen Nivala: [email protected]
PACT 4 Team
Looking ahead we are gearing up for the presentation of PACT 4 for the India Subcontinent October 21-Nov 1.
This will be 2 weeks of face to face at NTC (Nepal Theological College) Kathmandu. We believe the Lord is encouraging us to focus especially on people from Nepal Bangladesh Sri Lanka Pakistan and India, and to offer both pastoral and professional streams.
If you are interested in becoming part of the team at any level – admin assisting, logistics, training or assisting training, small group and T group leadership, supervision group leading etc please let Eva or me know.
Resources
In case you missed it John Wadsworth is now leading resources. Anything to do with production, new programs, online training, translation, printing, sales, comes under his team. Please contact him if you have questions, want to help or anything else.  Please do review the New Resources info.
Contact John on [email protected]
Research
Research is growing well under Jill Willis' experienced and capable leadership. However, we are always interested in people who would like a look into these areas and some assistance. We have 3 papers in the process of writing as well a few other items early on for research.
Contact David for more info. [email protected]
Community
John and Claire Wadsworth, ably assisted by Joash Pak and others, will be further developing the LW Community team. Better communication, sharing of life, training, learning, prayer and more, will bring a great improvement. If you are interested to join them please connect with John Wadsworth as above.
Response Options:
| | |
| --- | --- |
| Response | Contact |
| I want to enroll in Master Trainer 3 | Eva |
| Pay an invoice | Eva will send to you |
| Send suggestions to David re accreditation plans | David |
| Webinar topic suggestion | David |
| Any needs regarding SAP group | David |
| Enroll for LWSA/Gottman | Eva |
| Library access available for Master Trainer students | Eva/John |
| Refer someone or join the BST 30 hr MH and Christian Counselling Subject | Karen |
| Join the Research Team | David |
| Check out the new resources | Link |
| RSVP Christmas party | Eva |
| Diarize the webinars | You! |
| MT Logbook | On payment of invoice |
| Any other complaints comments suggestions very much welcomed | David |
Thanks for digesting this.
Look forward to great years ahead.
David and Team