TRAINING THAT EQUIPS & PREPARES

All courses present facets of the Christian Wholeness Framework. These courses consistently enjoy high satisfaction levels with participants, who should expect to grow in CUREe (Connect, Understand, Respond, Engage, evaluate) with God, themselves and others, and the four domains of their life TASK: Transformation, Attitudes, Skills, and Knowledge.
– More Living Wholeness Courses –
Below are LW courses currently planned for 2023-24.
Pleas write to us if you are keen to engage the LW team to run these as training for your organisation, or to express interest in joining the next training opportunity.
Courses available in 2024 include
Steps into Living Wholeness
(6 hours simple introduction to the Christian Wholeness Framework)

In Step: Transformational Small Groups course
(requires a trained LW facilitator, 5 x 2 hr sessions and one longer time eg a weekend).

Lay Counsellor Training Level 1
(60 hrs course usually given face to face on location)

PACT 4 (Pastoral & Advanced Counsellor Training)
(300 hrs hybrid ie both face to face intensive x 2 and online over 12 months. Next PACT has an Indian subcontinent focus.)

Master Trainer 3
(for PACT graduates/equivalent level of CWF experience)

Training of Trainers
(for PACT grads and Master Trainer level, 12 hrs over 2 semesters online)

Gottman Level 1 Marriage Counselling Training integrated with Living Wholeness Systems Approach
(for counsellors who use the CWF; 18 hrs online)
Scheduled Training Events
2023
---
– November –
M. Div Pastoral Counselling Subject
M. Div years 1 and 2. Audits welcome.
NTC (Nepal) Nov 27-Dec 2 (In English)
2024
---
– January –
Steps Into Living Wholeness
Stuttgart Germany (in German)
– February –
TEE Pastoral Care Unit 1
CCTB Bangladesh (In Bangla)

Mental Health and Christian Counselling
BST (Australia) commences Christian Counselling Subject, 1 of the 4 subjects of the Grad Cert in Mental Health and Pastoral Care. Open to Seminary students and audit people. International Hybrid: ie online students welcome. (English)

Master Trainer 3
This will commence with 2 streams
Training of Trainers stream (open to all PACT 1 2 3 graduates and interested others) 1 year online.
Master Trainer Full Program (open to same group) full 4 years all together.
– April-May –
Lay Counsellor Training
YWAM Netherlands (English)

Lay Counsellor Training
Philippines (In English)
April 15-19 Week 1
May 6-10 Week 2
– May-June –
Gottman Level 1 Marriage Counselling Training integrated with LWSA.
Online. PACT 1,2,3 and Master Trainer students welcome. Audits welcome.
– October –
PACT Cohort 4
Indian subcontinent with priority for Indian, Nepali, Bangla, Sri Lankan and Pakastani participants.
Two streams lay/pastoral counsellor and professional counsellor/educator.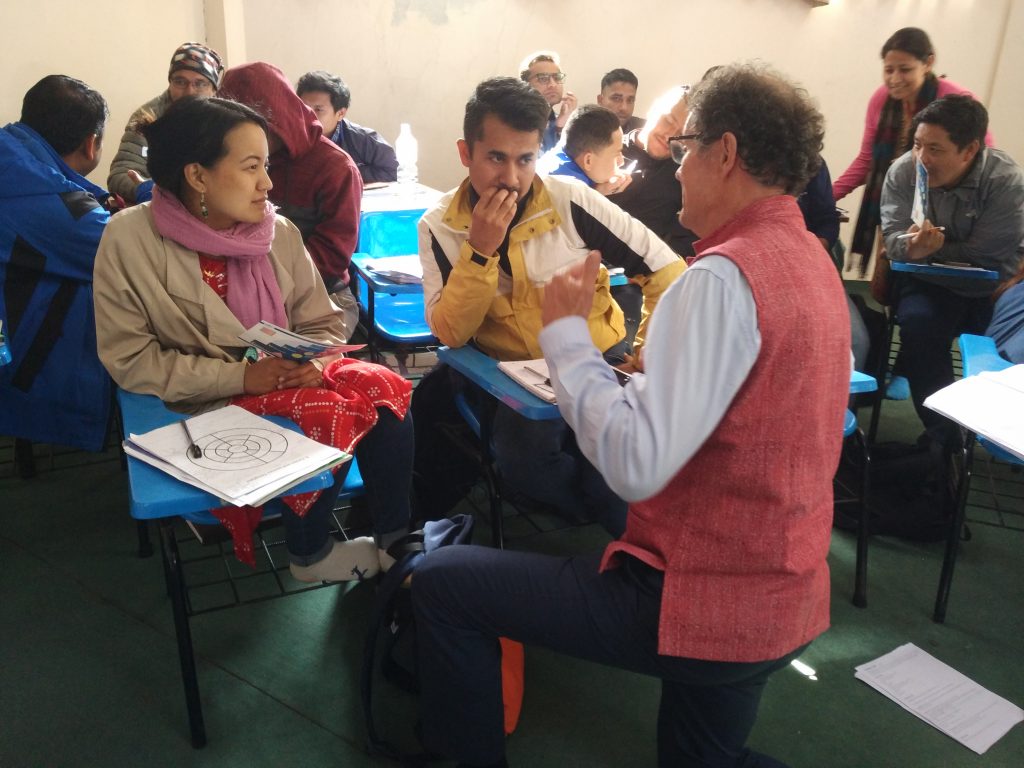 Feedback and Endorsements
Steps into living wholeness Bangladesh:
Dear Sister,
Greetings!
I hope this email finds you well.
On behalf of the ACT & CCT Project Team, I extend our heartfelt gratitude for your exceptional facilitation of the "Living Wholeness Training" for our team members. Your expertise, passion, and dedication to the subject matter were evident throughout the training, creating a transformative experience for all participants.
Sister, your facilitation style fostered an inclusive and engaging environment where everyone felt comfortable exploring the profound concepts presented. Your ability to navigate through the material with clarity, enthusiasm, and deep knowledge of the CURE (Spiritual, Personal and Relationship Growth) inspired, empowered and encouraged our team members to embark on their journeys towards living wholeness.
The training sessions were not only informative but also thought-provoking and deeply inspiring. Your guidance through discussions, your ability to answer questions thoughtfully, and your skillful use of role-play and practical insights significantly enhanced the learning experience for all participants. The positive feedback we've received from our team members is a testament to the effectiveness of your facilitation and the relevance of the training content.
On behalf of the entire project team, I want to thanks and express gratitude for your invaluable contribution to the Living Wholeness Training. We are confident Living Wholeness Approach will help us to continue practices and bring positive change in both personal and professional as well as spiritual aspects of our lives.
Thank you once again for your unwavering support to our team's growth and development. We look forward to the possibility of future collaborations.
With sincere regards,
Bilash
You gave us very practical tools that are profound and precise, and you taught us how to really be transformed. I felt like I wasn't in a lesson or class but in a family.
– Tri, Leader, Nepal
Through this training God answered a lot of my questions about how to bring counselling and spirituality together.
– Nicha, Art Therapist and CCAT Board Member, Thailand.